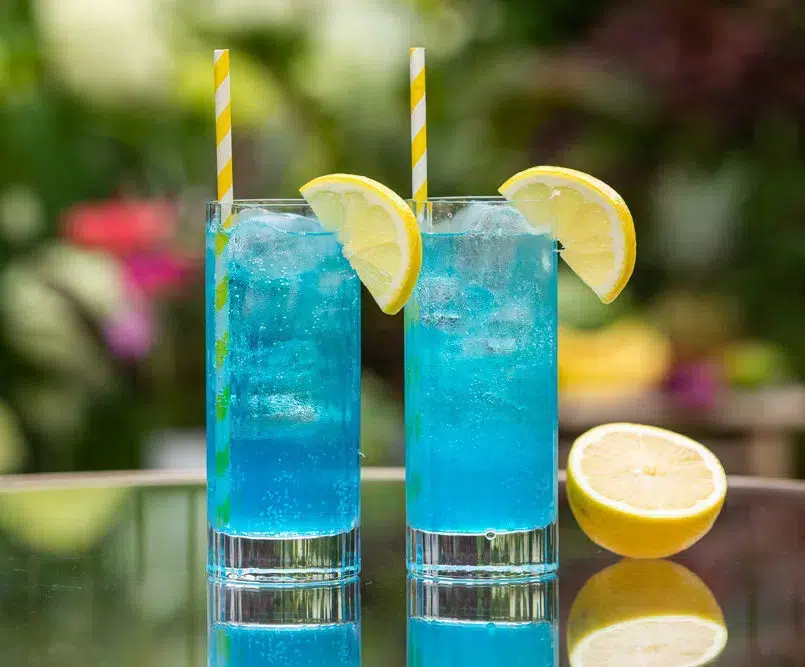 The Blue Lagoon is a beautiful summer cocktail with the clarity of a tropical lagoon and the taste of a fresh breeze. Easy to make with this recipe!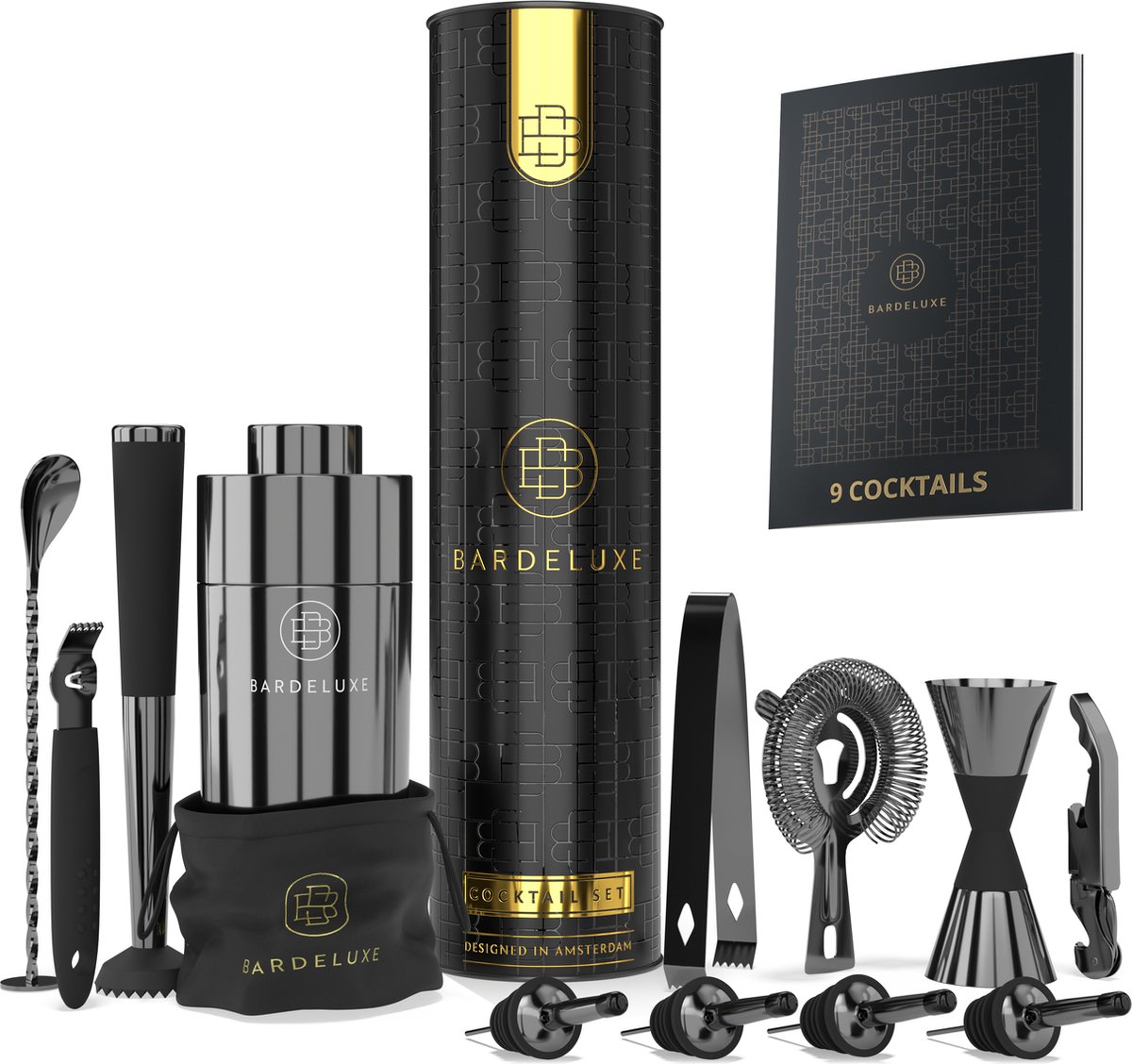 Want to make this Blue Lagoon yourself?
With this 12-piece cocktail set from BarDeluxe, you get all the necessities to create your perfect cocktail.
Check out the cocktail set!
Recipe
Squeeze 20 ml lemon juice in the glass

Fill your glass with ice cubes

Top off (till 90%) with lemon soda

Add blue curacao (max 15 ml)

Stirr with a barspoon and garnish with fresh lemon wheel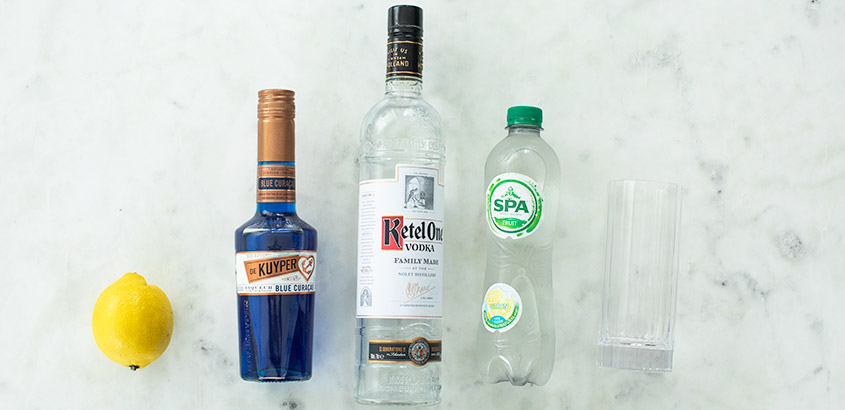 Heb je deze cocktail ook gemaakt?
Deel jouw cocktail op Insta en vermeld @Cocktailicious
Tip: add the Blue Curacao at the end to determine the blue colour of your Blue Lagoon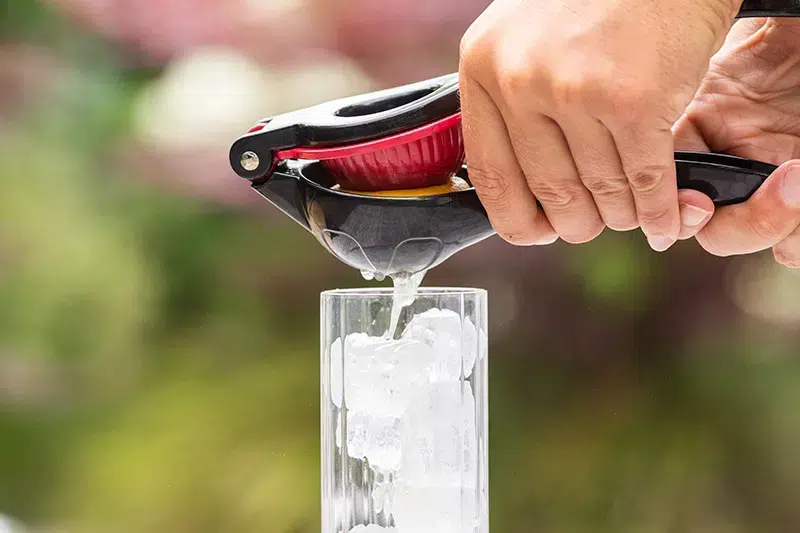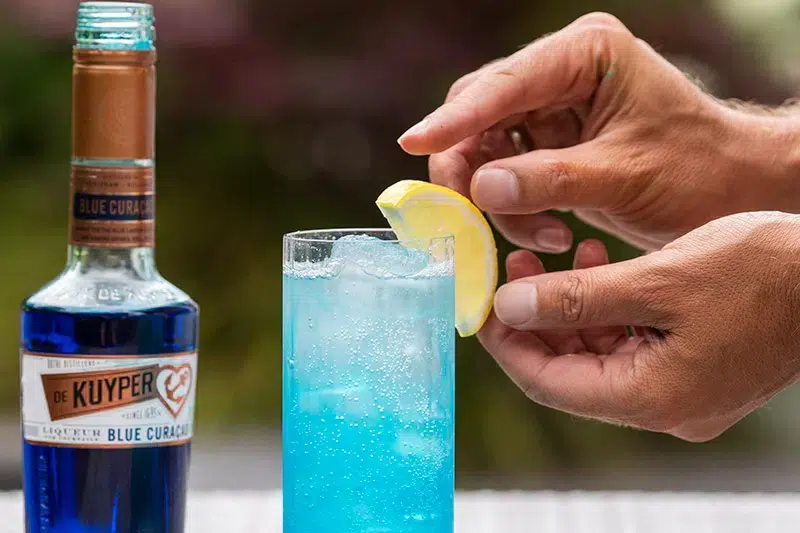 Popular Blue Curacao cocktail
The Blue Lagoon is the most known cocktail with blue curacao liqueur. Beautiful summer cocktail with the clarity of a tropical lagoon and the taste of a fresh breeze! This blue cocktail is for many a trip down memory lane. Because who hasn't had a Blue Lagoon on their first summer holidays? Good idea to make again this summer. But do you still know wha the ingredients? Just check our cocktail recipe and make it yourself!
Origin of the name of the cocktail
Before we start let's take away a big misconception: the name has nothing to do with the movie Blue Lagoon. The blue cocktail is from Jamaica named after a lake with the name: The Blue Lagoon. The lake had a remarkable blue clear colour so they called the drink with a similar colour after the beautiful lake.
Source: Wikipedia
De Kuyper Blue Curacao
The famous De Kuyper Blue Curacao liqueur has an intense orange taste and unique blue colour. The blue liqueur is officially made with peels of the Laraha orange. Also called the Curacao orange as it only grows in Curacao (one of the Netherlands Antilles in the Caribbean). Originally the orange liqueur is colorless. To make it more tropical, artificial colors (Brillant blue E117) are added.
When you are in Curacao you can visit countryhouse Chobolobo. This countryhouse is also the distillery of blue curacao. Really worth the effort to visit.
Do you prefer a non-alcoholic Blue Lagoon?
Do you want to make this cocktail alcoholfree? Use Seedlip Grove 48 (citrus flavor) in combination with 10 ml Monin Blue Curacao. For the rest you can follow this recipe
Summer cocktail with Blue Curacao
The Blue Hawaiian is another tropical blue curacao cocktail. It is a blue variation on the Pina Colada. Ingredients: pine apple juice, coconut milk, rum and blue curacao.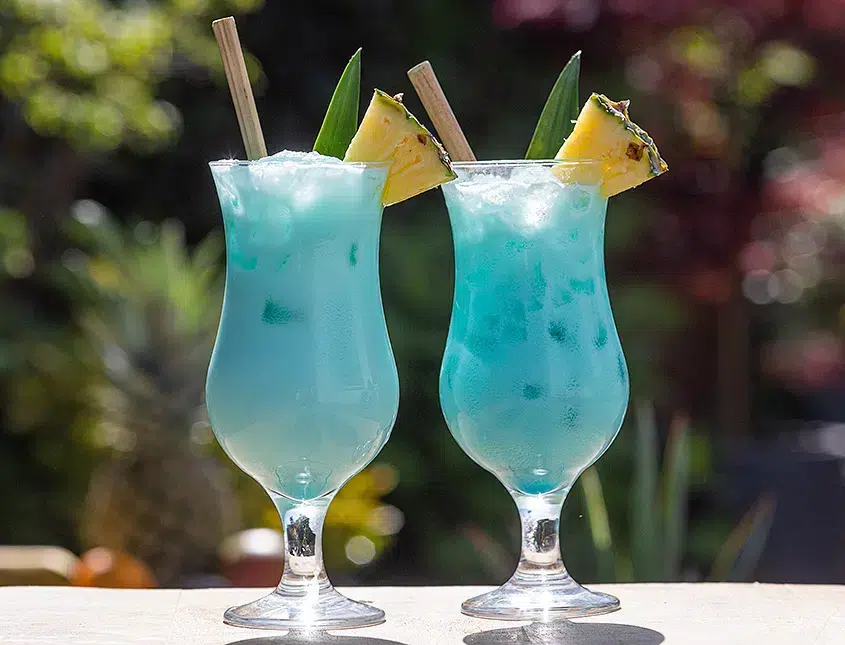 Making cocktails is fun. Always drink responsibly.