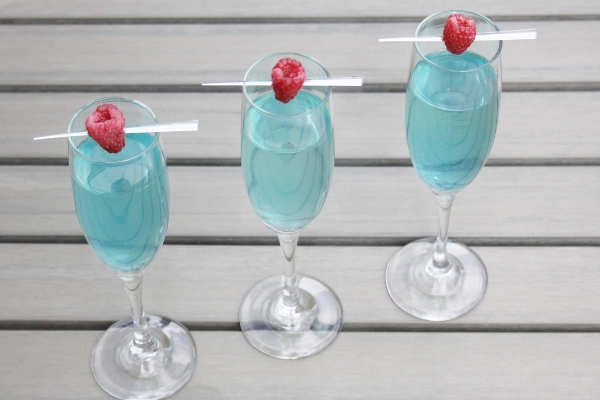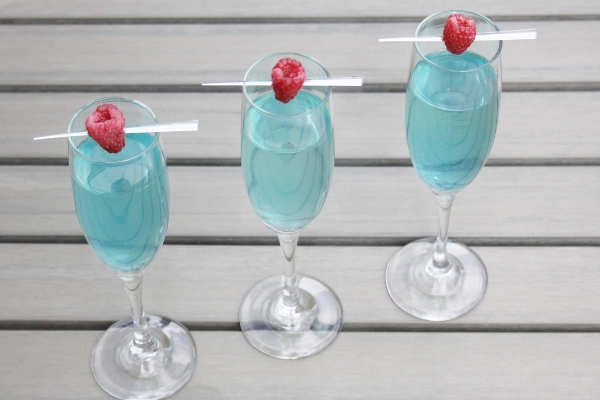 Last week we posted the Blue Anistini shots. Offcourse we had more visitors to come and look at our little baby boy. Today we made a Blue Gin Fizz for them.
Cheers!
This blue and festive fizz cocktail we make like a original gin fizz cocktail straight into the glass. Only this time we are going to add a few drops of blue curacao to the mix. This will give our cocktail the baby blue look and feel. We used prosecco for bubbles. As finishing touch garnish the glass with a raspberry on a stick. This looks beautiful. Cheers!
What do you need for a Blue Gin Fizz (per glass)
– half part gin
– lemon juice (juice of 1 lemon part)
– prosecco, ca 2 parts
– blue curacao, ca 3 drops for the blue color
– garnish: raspberry
Whitout alcohol
I've made this cocktail without alcohol for myself. Instead of the prosecco I used sparkling water (lemon) and instead of the blue curacao I used blue monin.
Cocktails maken is leuk, maar drink met mate