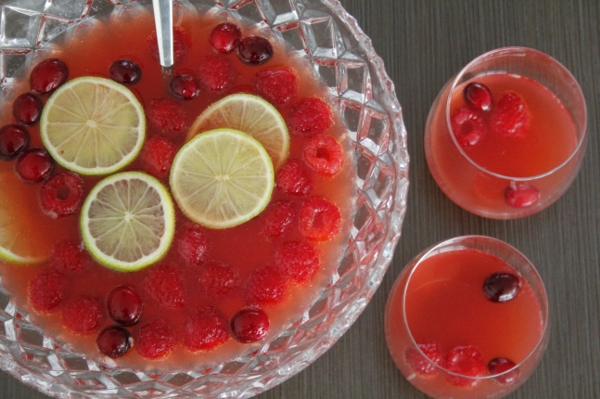 This Christmas Punch is a real treat for your guests when you celebrate christmas at your place. Check our recipe at Cocktailicious.nl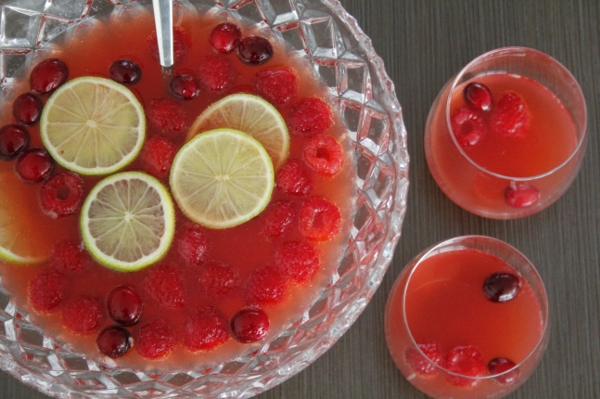 Whit Christmas coming up it is time to look for some good recipes for a great Christmas Punch. This one is ours. Sure you will love it!
We used red fruit, lime, vodka, chambord liquor, dom benectine and prosecco. Have a Merry Christmas!
What do you need for a Christmas Punch
(recipe for 4-6 persons)
Vodka (2,5 parts)
Chambord liquor (2,5 parts)
Grand Marnier (1,5 parts)
Dom Benectine (1,5 part)
Vanilla syrup (1 part)
Prosecco or cava (1 bottle)
Lime (2 stuks)
Red fruit: raspberries and cranberries
1 part = 30 ml
How to make a Christmas Punch?
First challenge is to arrange a nice bowl for your punch. Try your grandmother or your mom. Clean of the dust and than you can start.
Squeeze a lime. Add vodka, chambord liquor, grand marnier and vanilla syrup. The Chambord liquor will color your punch red. Add prosecco (you can also use spanish cava). Than add the raspberries and cranberries and lime parts in the bowl. Finally you add some Dom Benectine for a sacret touch (the liquor is made by munks of the Vatican). Stir with a spoon and taste. When the cocktail is too strong you add some sparkling water until your punch has the right taste. Set up some nice glasses and pour out the punch with a punch spoon with some of the fruit. Before you drink, bring out a toast on Christmas Eve.
Making cocktails is fun. Always drink responsibly.