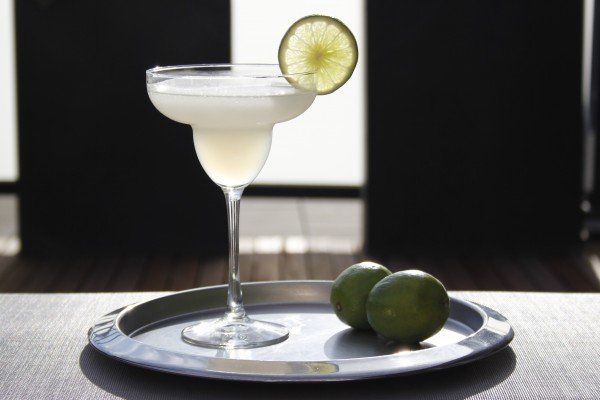 Ben je op zoek naar cocktailglazen?
Een cocktail drink je uit het juiste cocktailglas. Voor onze cocktails gebruiken wij cocktailglazen die verkrijgbaar zijn in onze shop.
Bekijk cocktailglazen in onze shop
The Daiquiri is an absolute classic. The cocktail seems very elegant and stylish, but is nothing like that in origin. British sailors drank this mix, because it was simply said all they had in their ships. Rum, water, limes and sugar.
This is typically a cocktail you get will get better at, mixing th flavor for your one taste, the more you make it. I found my perfect recipe, I like my Daiquiri best in frozen style. If you add crushed ice and make the daiquiri with the blender you get a nice frozen cocktail. I can give you a tip, don't be to trifty on the sugar!
What do you need for a Daiquiri?
White rum (1,5 part)
Sugar syrup (2 spoons)
Fresh queezed limes (1,5)
1 part = 30 ml
How do you make a Daiquiri?
For a full glass the juice of 1 and a half lime is the base. Add the lime juice and the rum and sugar syrup with a lot of crushed ice in the blender. Give it a good blend. Pour the cocktail in a Margarita or Martini glass. Garnish the Daiquiri with a slice of lime.
Mix and match with Daiquiri's
You can make different Daiquiri with your favorite fruits. Try a Daiquiti with, kiwi, banana, melon or strawberries.
Share your homemade Daiquiri on social media
Did you try this cocktail based on our recipe, and your proud of it? Take a picture of your cocktail and post it with #Cocktailicious on Facebook, Twitter or Pinterest.

Cocktails maken is leuk, maar drink met mate