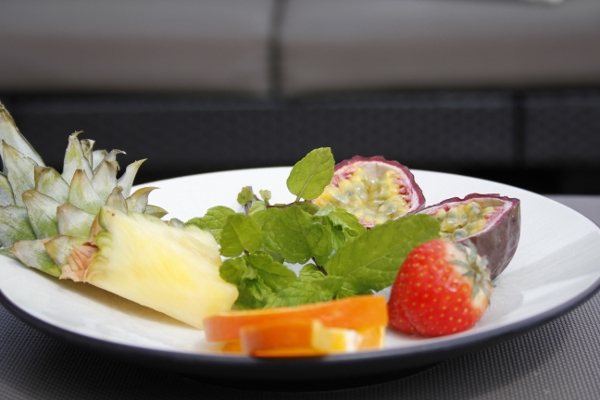 A cocktail without garnish is like a party without balloons. So, that not such a good party. There are different tactics to garnish or decorate a cocktail. The reason why we garnish cocktail to complete the whole experience. Not only the taste has to be perfect but it has to look good as well. It is also a chance to improve the experience and taste by using the smell. Every time you take a zip of your cocktail you take your glass close to your nose and smell the mint – pineapple – cherry – lemon that is in your cocktail and it stimulates the taste. Besides this stimulation, a heart, flower or anything also just looks good!
In this blog we take out five different ways to garnish your cocktail. Good luck!
#1 Heart
Just like you can carve a star out of fruit, you can also carve a heart out of fruit. The best moment to use this if you have a cocktail you ccan garnish with a bigger fruit like pineapple, pear, melon or apple. Strawberries are off course also possible and very nice to combine with a heart. Start with cutting the fruit in the middle, this is usually the biggest part of the fruit. Carve the heart out and make a little cut in the side so you can put it onto the glass.
Cocktail tips: Pina Colada, Singapore Sling of Bellini Rosso (met hart van een aardbei)
#2 Curl
The curl or spiral is a beautiful, but more intensive garnish to make. This is a garnish you have to prepare before starting to make your cocktail. Fruits you can make a curl of are oranges, lemons and limes. Use a special knife to carve out a longer piece of the skin of the fruit. Then take a straw, twist the piece around the straw and put in into the freezer. Leave it there for at least 5 to 10 minutes before you take it out. When you finish your cocktail, take it out en and put it on the side of the cocktail. Now you see it still has a nice curly effect.
Cocktail tips: Cosmopolitan, Amaretto Sour
#3 Surprise
A cocktail with a hidden treasure. Put some fruit balls (melon for example), pistachio nuts or almonds, coffee beans or candy in the bottom of the glass. This way you will find a small surprised when you start drinking the cocktail. Off course choose something that adds the right flavor to the cocktail.
Cocktail tips: Coupe Cantaloupe, Espresso Martini
#4 Flowers
The flower is a real delicate garnish for a cocktail. We see these kind of decorations a lot in Thailand and Bali. Off course they also have the most beautiful flowers there. Especially the orchid is a popular decoration with cocktails. If your pick the flower make sure you leave a small stalk to the flower so it can stay in the glass. And second, make sure the flower is clean. Nobody like a bite of dirt in their cocktail.
Cocktail tips: Perestrojka, Lady Violet or White Lady Romance.
#5 Fire
Fire is also a beautiful way to give an extra dimension to your cocktail. You can do this in different ways. You can light up the liquor that is on top of the cocktail like a B52 or light up a decoration containing liquor on to of the cocktail like a Zombie.
Garnish to strengthen the taste
Like i said before. Garnish is not only to make the cocktail look good. It is also a tool to strengthen or stimulate the taste of the cocktail. Think about the salty rim with a Margarita or the glass of champagne next to the Pornstar Martini.
Some nice garnish examples
We made this garnish to point out how tropical the Jungle Book cocktail is.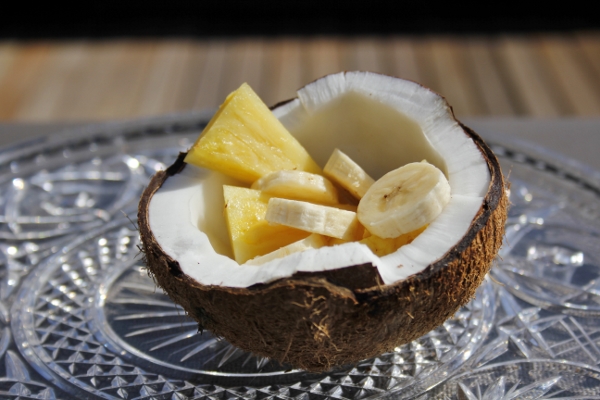 De Besamé is supposed to be a very tempting and seducing cocktail. The garnish in this cocktail emphasizes this.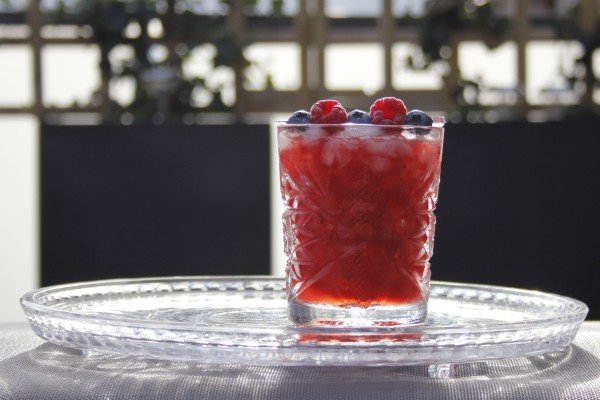 The Zombie is made with a possion fruit light up. Here you see the Zombie by night! One of our favorites.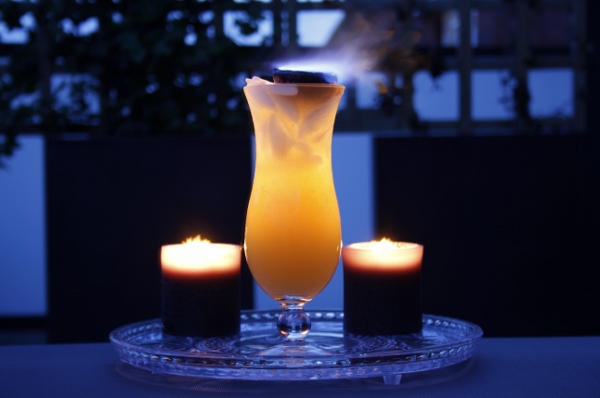 Making cocktails is fun. Always drink responsibly.