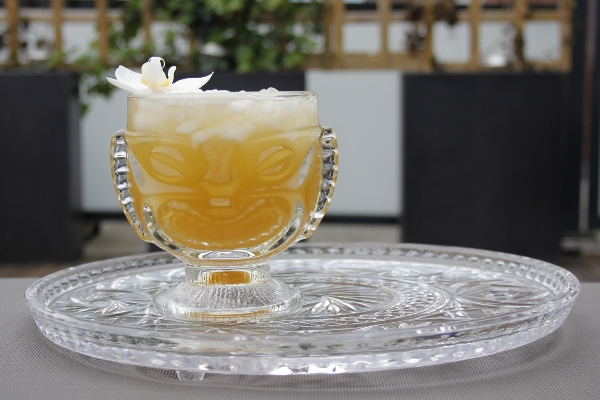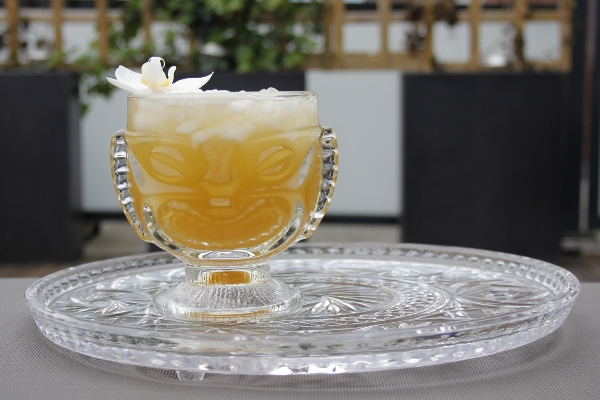 The Mai Tai, a true classic with a special name. This cocktail finds it's origin in the tropics. Some claim Hawaii and other claim that it comes from Tahiti. We believe the last one, since Mai Tai means "good" in Tahitian.
The combination of the fresh fruit juices, rum and almonds gives this cocktail a very exotic taste. Be sure to try this classic cocktail and you will understand why the Tahitians call it good!
What do you need for a Mai Tai?
Browm rum (1,5 parts)
Orange Curacao (1 part)
Lime juice (vers van 2 pieces)
Orange juice (fresh juice from half an orange)
Pineapple juice (2 parts)
Orgeat syrup (2 bar spoons)
Optinal: 2 drops of grenadine
1 part = 30 ml
How do you make a Mai Tai?
Start with a shaker, fill it halfway with ice cubes. Pour in the fresh orange and lime juice. Add the rum, orange curacao, pinapple juice and orgeat syrup* to the shaker. Give it a good shake for about 5 to 10 seconds. Get your pretty Mai Tai glass and pour out the cocktail without a strainer. This way the ice also gets poured into the glass. Garnish your Mai Tai with tropical fruits or a nice little flower.
* In the original Mai Tai we use orgeat syrup. Instead you could also use Amaretto to get the almond flavor into your cocktail.
Without alcohol
This cocktail is also very good to make without alcohol. Only use the orgeat syrup for the almond flavor.
Share your homemade Mai Tai on social media
Did you try this cocktail based on our recipe, and your proud of it? Take a picture of your cocktail and post it with #Cocktailicious on Facebook, Twitter or Pinterest.

Making cocktails is fun. Always drink responsibly.