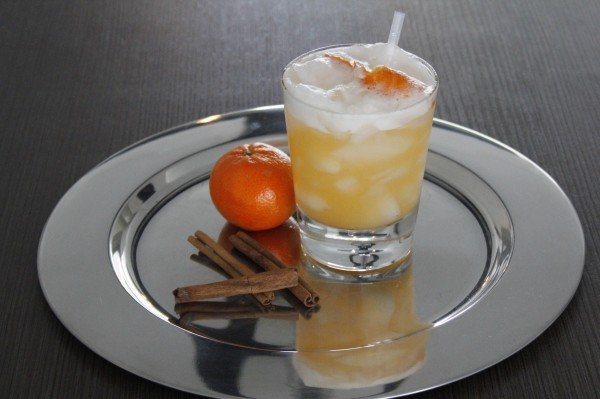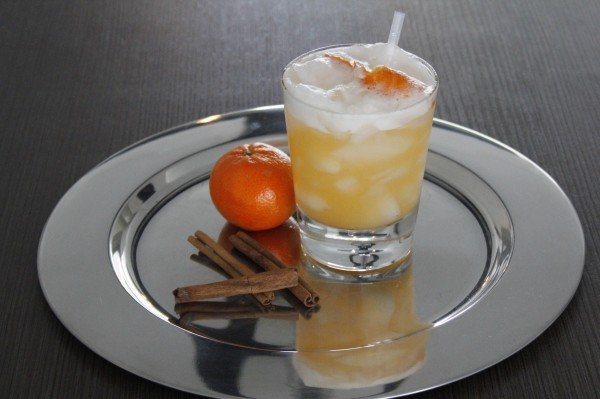 The Mandarin Sour is a beautiful orange fall cocktail with fresh mandarin and Napoleon mandarin liquor. This cocktail is often made with fresh lemon juice. I found it more suitable to use mandarin. Be sure to use a sour mandarin to get the sour effect.
What do you need for a Mandarine Sour?
Napoleon Mandarin liquor (1,5 part)
Mandarin (1 piece)
Sugar syrup (1 bar spoon)
Lemon
Egg white
Cinnamon
1 part = 30 ml
How do you make a Mandarine Sour?
For this cocktail we will be using a shaker and a tumbler glass. First fill up the shaker with ice. Peal of the skin of the mandarin and taste it. Is the mandarin not sour enough, then add some lemon juice. Then add half a part of the egg white, Napoleon mandarin liquor and the sugar syrup. Give it a good shake. Pour it out into the tumbler glass. Add some cinnamon for garnish and the cocktail is ready to serve.
Other fall cocktails
The Mandarine Sour is one of our fall cocktails. As you can guess, we offcourse have more of these delicious fall cocktails. Check them on our website!
Share your homemade Mandarine Sour on social media
Did you try this cocktail based on our recipe, and your proud of it? Take a picture of your cocktail and post it with #Cocktailicious on Facebook, Twitter or Pinterest.

Cocktails maken is leuk, maar drink met mate
Maximize your cocktail with the right glassware
Did you know that choosing the right cocktail glass is important? There a glass for every cocktail!
Visit our shop