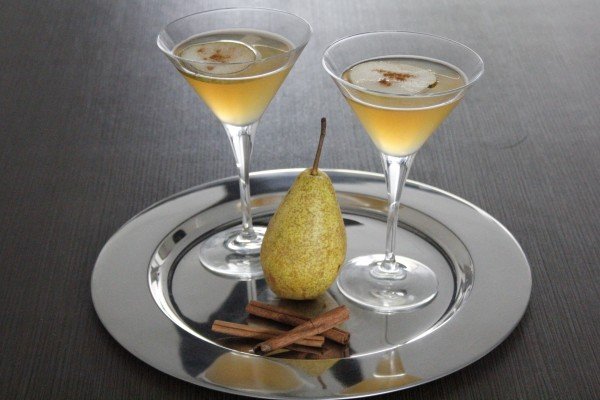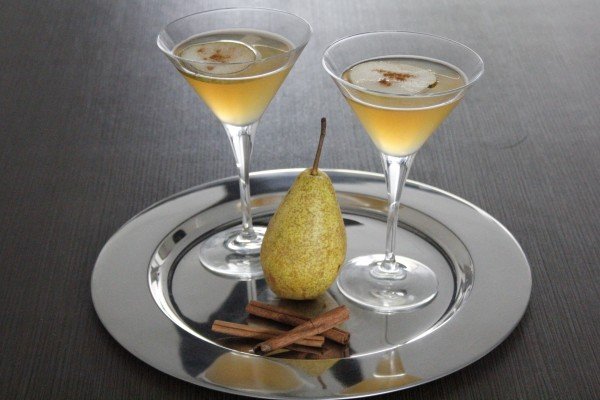 A cocktail with the word "perfect" on the name, should be in perfect balance. So we had several tasting to get this cocktail flavored perfect. Try this recipe for yourself to see how perfect he Perfect Pear is. Even if you don't like pear, you will like this cocktail!
What do you need for a Perfect Pear?
Vodka caramel (1 part)
Cointreau (1 part)
Pear juice (2 parts)
Lime juice (1/4 part)
Cinnamon
1 part = 30 ml
PS: You don't have caramel flavored vodka? Then try the monin caramel flavor and use some regular vodka instead.
How do you make a Perfect Pear?
For this cocktail we are going to use a martini glass. But first we start to fill up a shaker with some ice cubes. Pour the vodka, cointreau, pear & lime juice into the shaker. Now give it a good shake for about 5 to 8 seconds. Pour out the cocktail into the martini glass. Garnisch your cocktail with a slice of pear and / or some cinnamon powder.
Other fall cocktails
The Perfect Pear is one of our fall cocktails. As you can guess, we offcourse have more of these delicious fall cocktails. Check them on our website!
Share your homemade Perfect Pear on social media
Did you try this cocktail based on our recipe, and your proud of it? Take a picture of your cocktail and post it with #Cocktailicious on Facebook, Twitter or Pinterest.

Making cocktails is fun. Always drink responsibly.