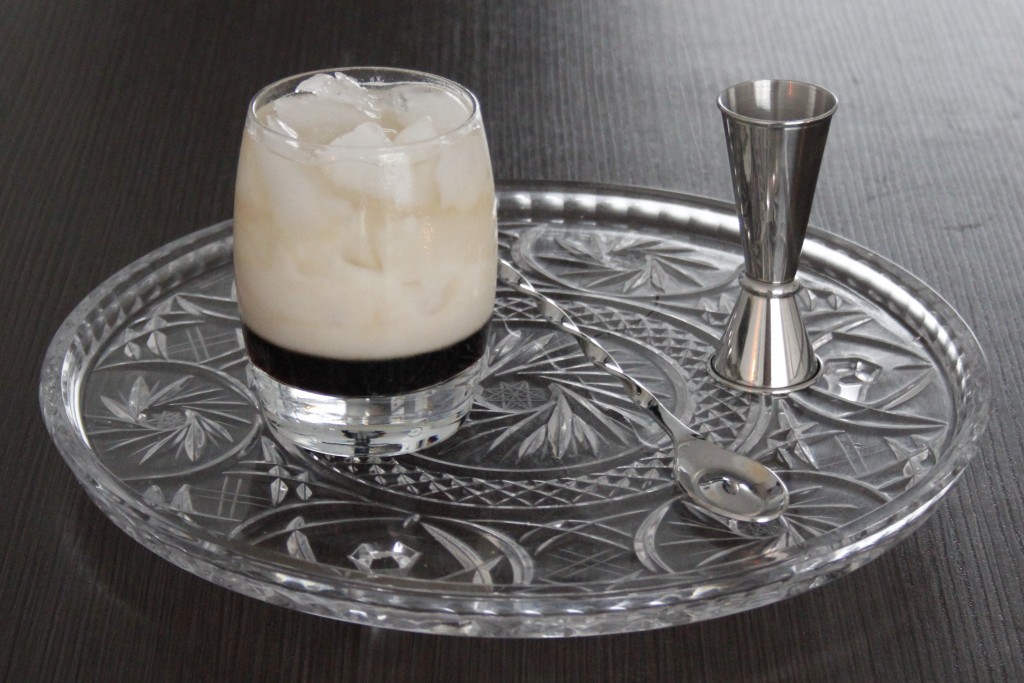 Ben je op zoek naar cocktailglazen?
Een cocktail drink je uit het juiste cocktailglas. Voor onze cocktails gebruiken wij cocktailglazen die verkrijgbaar zijn in onze shop.
Bekijk cocktailglazen in onze shop
The White Russian is another classic cocktail. It is made with vodka, kahlua and milk. Also known as The Dudes favorite cocktail. Everybody knows The Dude, right?! 🙂
You can make this cocktail as strong as you like by adding more or less milk. Try it!
What do you need for a White Russian?
Vodka (1 part)
Kahlua (1,5 part)
Milk (2 part)
For this cocktail we are going to use a tumbler glass. We are going to prepare the cocktail straight into the glass. Fill the glass till the top with ice cubes. First add the kahlua into the glass. We are going to create layers, so it's important to start with the kahlua. Now add the vodka. Last but not least we are going to add the milk. You can use a special bar spoon to do this so the layers stay intact. Or use a normal spoon to pour in the milk.
Tip: You can also serve the White Russian as a dessert. Just replace the milk for scoops of vanilla ice cream. Very nice!
Black Russian
Also try the Black Russian. The darker and a little bit stronger brother of this White Russian.
Share your homemade White Russian on social media
Did you try this cocktail based on our recipe, and your proud of it? Take a picture of your cocktail and post it with #Cocktailicious on Facebook, Twitter or Pinterest.

Cocktails maken is leuk, maar drink met mate