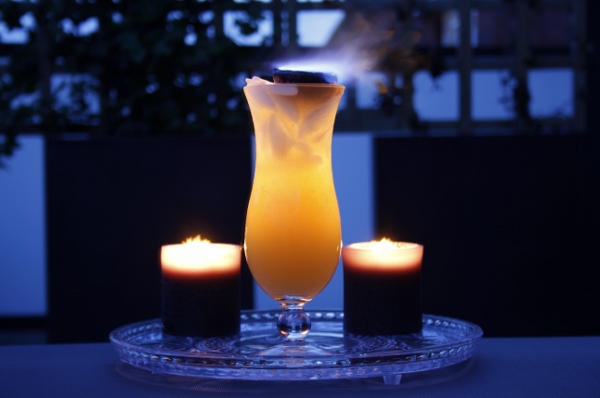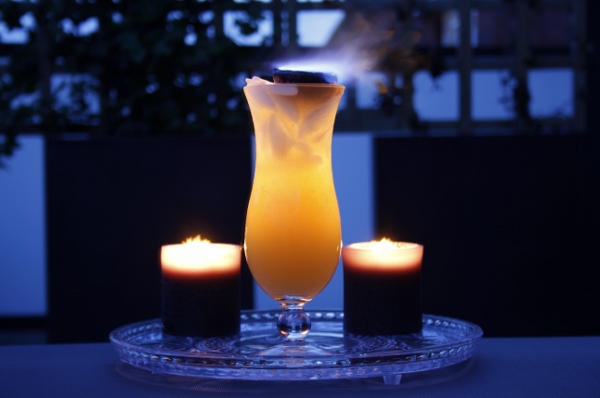 The Zombie is one of the stronger tiki cocktails, especially made for men. The main reason to think this is the number of alcohol in this cocktail. It's one of the stronger ones. You shall often see on menu's in cocktail bars that you can have no more than two per person. It is not a easy cocktail to make, you have to have a lot of different liquors and ingredients at home. The signature of this cocktail is the combination of pineapple juice and rum with the strong hint of anice because of the absinth.
What do you need for a Zombie?
You will find different recipes circulating internet. This is my version.
White rum (1 part)
Dark rum (1 part)
Absinth (2 bar spoons)
Maraschino (2 bar spoons)
Pineapple juice (2 parts)
Orange juice (fresh juice of half a orange)
Lime (fresh juice of half a lime)
Syrup (drops)
1 part = 30 ml
How do you make a Zombie?
Start with a shaker filled with ice cubes. First add the pineapple juice, fresh lime and orange juice to the shaker. Then add the white and dark rum to the shaker. Then add 2 bar spoons of maraschino, 1 drop of syrup and last but definitely not least add 2 bar spoons of absinth. Give it a good shake for about 5 seconds. Now pur out the cocktail in a chilled hurricane or tiki glass. For garnish we used a passion fruit. Cut this in half and put it on top of the cocktail. Pour some rum in the passion fruit and light it on fire. Serve it while the passion fruit is still on fire, this gives the Zombie it's extra dimension with your guests.
Share your homemade Zombie on social media
Did you try this cocktail based on our recipe, and your proud of it? Take a picture of your cocktail and post it with #Cocktailicious on Facebook, Twitter or Pinterest.

Making cocktails is fun. Always drink responsibly.