Wij gaan trouwen! Op 4 september is het zo ver. En natuurlijk gaan wij met elkaar en met onze gasten proosten met een mooie cocktail na het ja-woord. In deze blog twee mooie cocktails om in stijl met je gasten te proosten op je bruiloft! De Yes I will Strawberry Daiquiri en My Precious een stijlvolle champagne cocktail. En wat te denken van de White Bride of de Wedding Crasher?!
Met deze cocktails zeg je overal JA tegen!
Yes I will Strawberry Daiquiri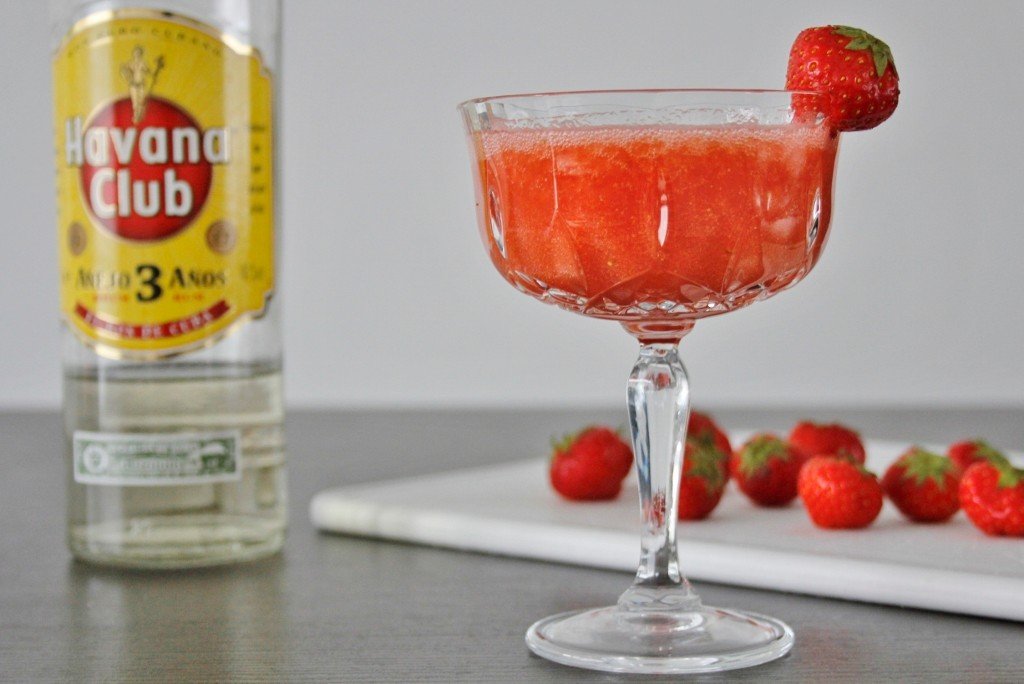 We trouwen dit jaar op het strand in Kijkduin. Dus daar hoort natuurlijk een tropische cocktail bij. En met deze Strawberry Daiquiri zit je altijd goed. Nee zeggen is geen optie. Simpelweg omdat deze cocktail onweerstaanbaar is. Zeker als je hem met verse aardbeien (stuk of 7) en Cubaanse rum (1,5 barmaatje) maakt. Voeg nog wat suikersioop (10 ml) en wat sap van een halve limoen. Voor het blenden voeg je nog een half glas crushed ice toe. Uitschenken in een mooi glas en garneren met een mooie aardbei en je hebt een onweerstaanbare cocktail!
My Precious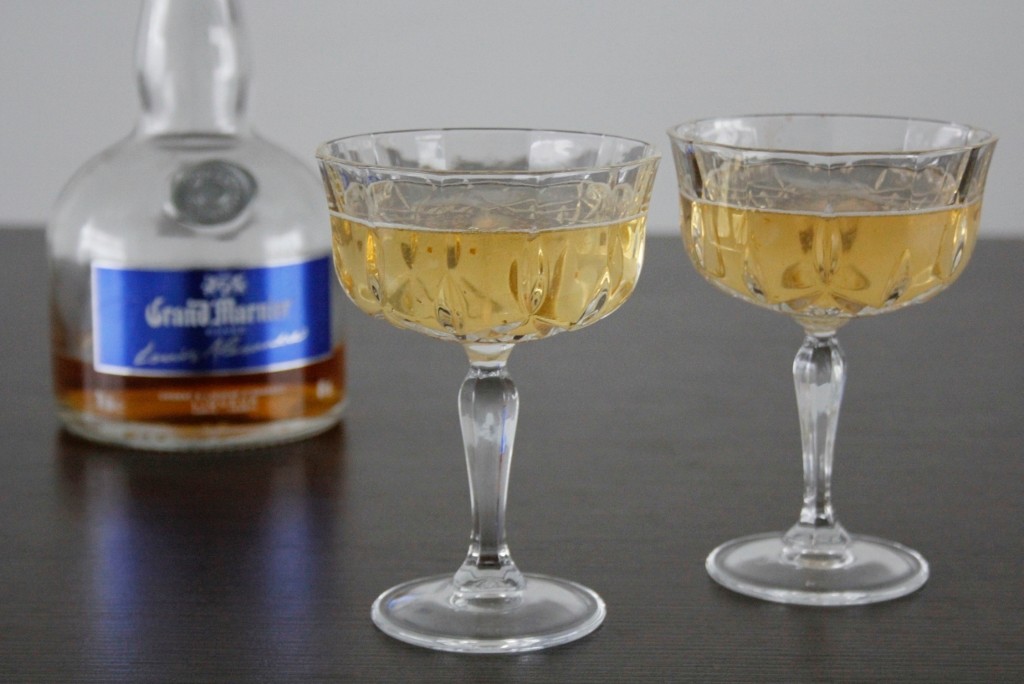 Tja. Champagne. Je kunt er niet om heen op een bruiloft. My Precious is een exclusieve champagne cocktail geïnspireerd op de trouwringen. Want het is een champagne cocktail gemaakt met champagne met gold flakes. Daarnaast hebben we Grand Marnier Louis Alexandre (blauw etiket) gebruikt. Maar je begint met een klein suikerklontje in je glas waar je een paar druppels Angustora bitters over heen giet. Daarna dus de grand marnier en tot slot aftoppen met champagne. Een super stijlvolle cocktail voor het trouwmoment!
White Bride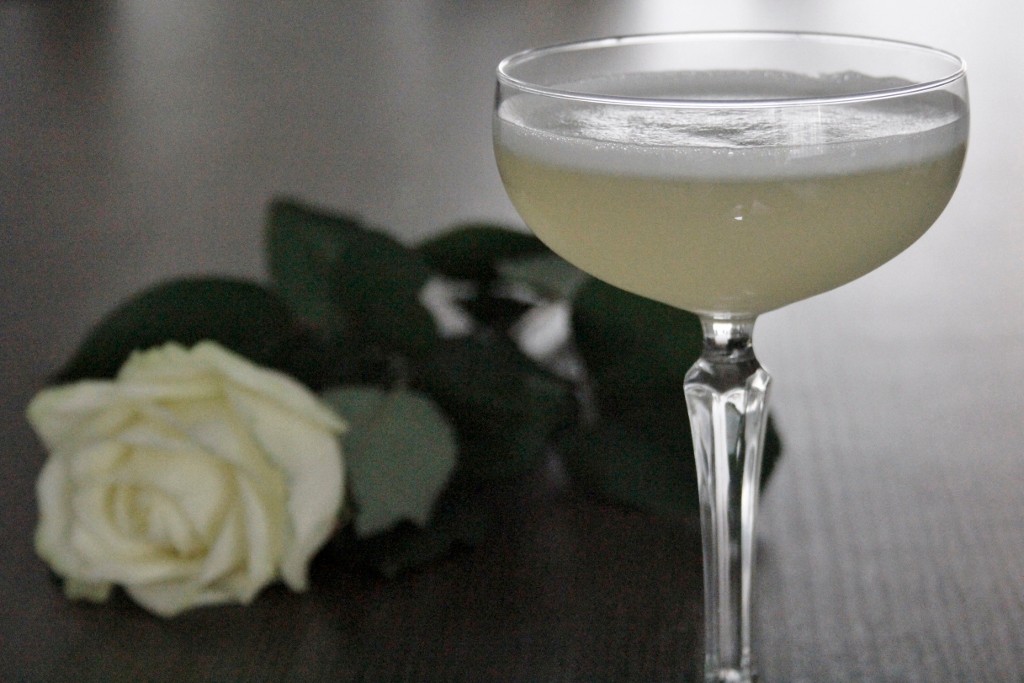 Deze cocktail is natuurlijk gebaseerd op de classy witte bruid. Ik was dit jaar ook in het wit. Maar, omdat we strand als thema hadden moest het iets tropisch worden. Deze cocktail maak je met gin (1 deel), triple sec en/of elderflower likeur, limoen en eiwit voor een mooi wit kraagje. Even shaken met ijs en uitschenken in een mooi glas.
Wedding Crasher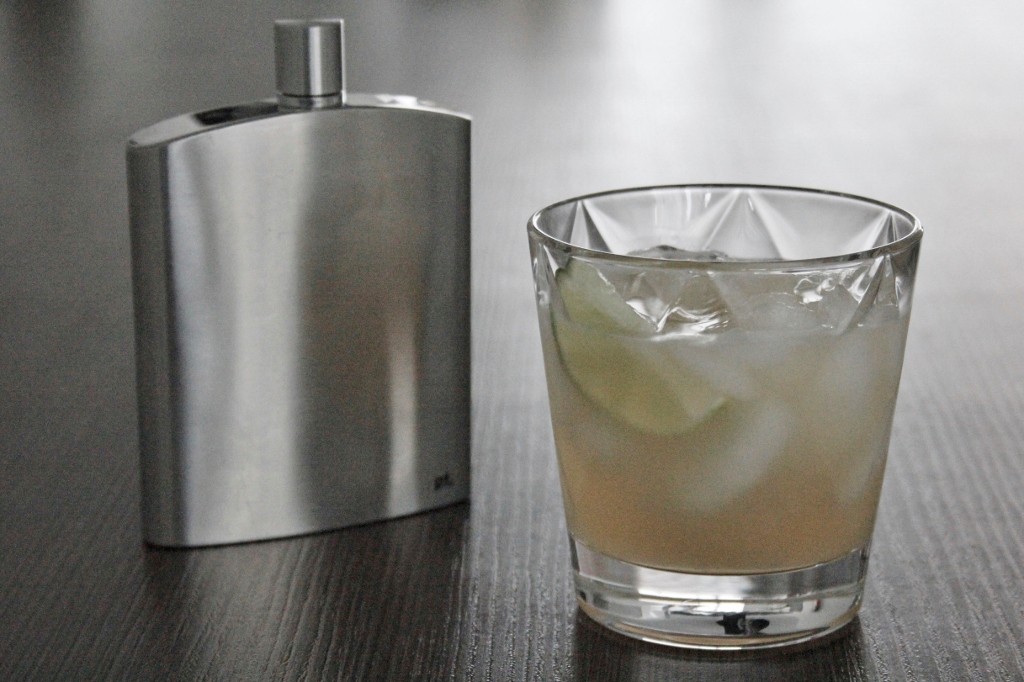 Wedding Crashers! Een wedding crasher houdt van een feestje en is dus altijd voorbereid. In zijn binnenzak heeft hij een drankflesje. Een wedding crasher moet zich natuurlijk wel een beetje moed indrinken! In het flaconnetje zit dan ook flink wat sterke drank. Rum. Triple sec. En Absinthe! Om niet te veel op te vallen combineer je het met bitter lemon of cola.
Cocktailglas: keep it classy!
Bij een classy cocktail hoort een classy cocktailglas. Gebruik bijvoorbeeld deze Opera Champagne Coupe glas. Echt een classy glas!
Deel je zelfgemaakte cocktails via social media
Heb je één van deze cocktails gemaakt op basis van ons recept en is het goed gelukt? Maak dan een foto van je zelfgemaakte cocktail en post deze met #Cocktailicious op Facebook, Twitter, Pinterest of Instagram.
Cocktails maken is leuk, maar drink met mate